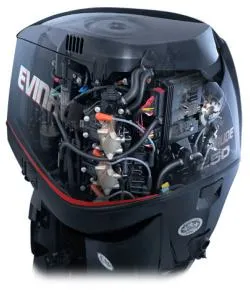 1973-1990 Johnson Evinrude Outboard Motor 2-40hp factory service manual PDF info:
Type: PDF, Size: 165.38MB
Complete 1973-1990 Johnson Evinrude Outboard Motor 2-40hp service repair manual. It's your number one source for repair and service information. They are specifically written for the do-it-yourselfer as well as the experienced mechanic.
COVERS ALL MODELS & ALL REPAIRS A-Z
This is Service manual for 1973-1990 Johnson/Evinrude Outboards, 1-2 Cyl. Covers all 2 - 40 Hp, 1 and 2-cylinder, 2-stroke models.
Complete Service Repair manual - Step-by-step procedures and detailed diagrams & illustrations guide you through every repair: Removing - Disassembling - Cleaning and Inspecting - Assembling - Testing - Installation Any part of your Outboard engine As well on how to Lubricate, Maintain and Tune-up: Cleaning, Waxing, Polishing, Controlling, Tuning, Inspection, Synchronizing, Troubleshooting, Evaluation, Check, Replacement and much more...
Years: 1973 1974 1975 1976 1977 1978 1979 1980 1981 1982 1983 1984 1985 1986 1987 1988 1989 1990
Also covers electric motors from years '73 to '90
CONTENT
General Information
Tools and Techniques
Troubleshooting
Lubrication, Maintenance and Tune-up
Engine Synchronization and Linkage Adjustments
Fuel System
Dygimanual
Electrical System
Power Head
Gearcase
Automatic Rewind Starters
Electric Motors
Index
Wiring Diagrams
And Much More...
Engines include:
2 2.5 3 3.5 3 4 HP
4 Excel 4 Ultra 4 Deluxe
4.5 5 6 7 HP
7.5 8 9.5 9.9 15 18 HP
20 - 25 28 30 35 40 HP
Other informaton about this repair manual:
FORMAT: PDF
LANGUAGE: English
Downloadable:YES
COMPATIBLE: WINDOW'S VISTA32 and 64, XP, ME, 98, NT, 2000 / MAC/ Linux
Share this auto repair manual:
Related auto repair manuals: