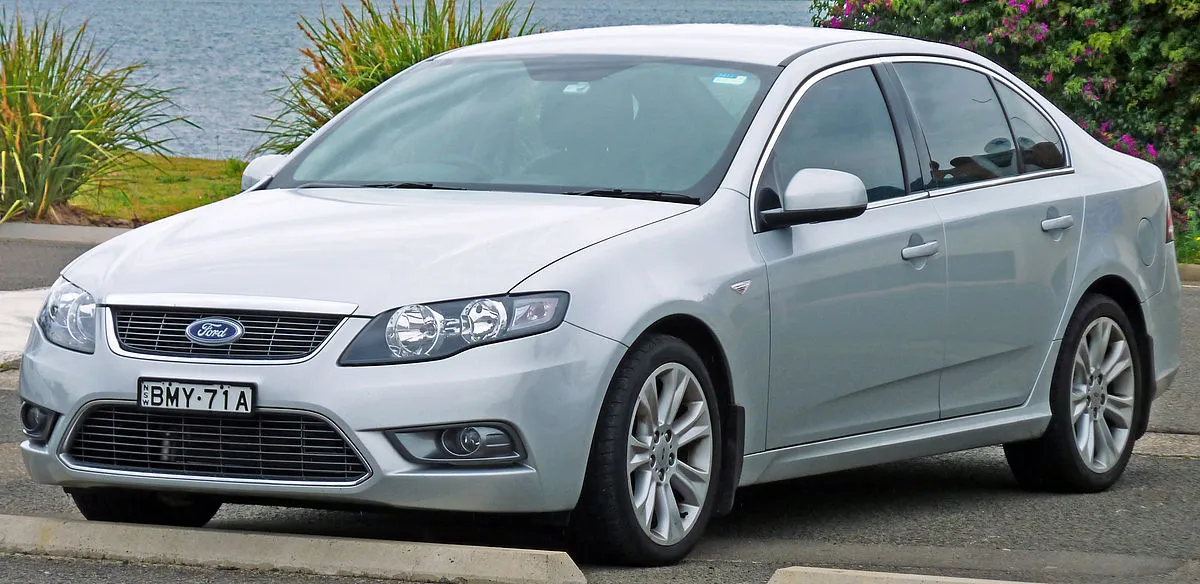 2008-2014 Ford Falcon (FG) factory service manual PDF info:
Type: PDF, Size: 178.86MB
This is the same type of service manual your local dealer will use when doing a repair for your Ford Falcon. They are specifically written for the do-it-yourselfer as well as the experienced mechanic. Using this repair manual is an inexpensive way to keep you vehicle working properly. Each manual provides step-by-step instructions based on the complete disassembly of the machine. It is this level of detail, along with hundreds of photos and illustrations, that guide the reader through each service and repair procedure.
Ford Falcon (FG) 2008-2014 Workshop Manuals include the following sections:
General Information
General Information
Identification Codes
Jacking and Lifting
Noise, Vibration and Harshness
Suspension System
Suspension System — General Information
Front Suspension
Rear Suspension — IRS
Rear Suspension — Beam Axle
Wheels and Tyres
Driveline
Driveline System – General Information
Driveshaft
Rear Drive Axle / Differential — Beam Axle
Independent Rear Suspension — Full Floating Axle
Rear Drive Halfshafts
Brake System
Brake System – General Information
High Series Brakes
Front Disc Brake
Front Disc Brake – High Series
Rear Disc Brake
Rear Disc Brake – High Series
Parking Brake and Actuation
Hydraulic Brake Actuation
Hydraulic Brake Actuation – Load Proportioning Valve (1 tonne option)
Brake and Stability Control System
Steering System
Steering System – General Information
Power Steering
Steering Linkage
Steering Column
Steering Column Switches
Engine
Engine System – General Information
Engine – I6
Engine — 5.4L (3V)
Engine — V8 (4V)
Engine Wiring Diagrams
Engine Cooling
Fuel Charging and Controls — Turbocharger
E-Gas LPG
Accessory Drive
Starting System
Engine Emission Control
Intake Air Distribution and Filtering
Powertrain Control Management
Auto Transmission
Automatic Transmission Transaxle – 4 speed
ZF 6HP26X 6 Speed Automatic Transmission
Automatic Transmission/Transaxle
Transmission and Transaxle Cooling
Automatic Transmission External Controls
Manual Transmission
Clutch
Clutch Controls
Manual Transmission — TR6060
Manual Transmission External Controls
Exhaust
Fuel System
Fuel System
Acceleration Control
HVAC
Climate Control System – General Information
Heating and Ventilation
Air Conditioning
Control Components
Accessories And Equipment
Instrument Cluster
Horn
Interior Command Centre
Parking Aid
Reverse Camera
Charging System
Charging System – General Information
Battery, Mounting and Cables
Alternator and Regulator
Entertainment System
Entertainment System – General Information
Audio Unit
Antenna
Speakers
Audio Interface Module
Lighting
Exterior Lighting
Interior Lighting
CAN
Module Communications Network
Satellite Navigation
Bluetooth Phone Module (BPM)
Body Electronics Module (BEM)
Body
Body System – General Information
Front End Body Panel
Body Closures
Interior Trim and Ornamentation
Exterior Trim and Ornamentation
Rear View Mirrors
Seating
Glass, Frames and Mechanisms
Instrument Panel and Console
Handles, Locks, Latches and Entry Systems
Wipers and Washers
Bumpers
Occupant Restraints — Active
Occupant Restraints — Passive
Body Repairs
Body Repairs – General Information
Body Repairs – Corrosion Protection
Body Repairs – Plastic Repair
Body Repairs — Water Leaks
Body Repairs – Wind Noise
Body Repairs – Noise, Vibration and Harshness
Body Repairs – Tolerance Checks
Front End Sheet Metal Repairs
Roof Sheet Metal Repairs
Side Panel Sheet Metal Repairs
Rear End Sheet Metal Repairs
Body Welding and High Strength Steel
Paint Preparation and Application
Wiring Diagrams
Wiring Diagrams
Wiring Power Distribution PDB
Wiring Component Location Views
Wiring Connector End Views
Additional information about Ford Falcon (FG) 2008-2014 Workshop Manuals:
File Format: PDF
Compatible: All Versions of Windows & Mac & Linux
Printable: Yes
Downloadable: Instant High Speed Download
Requirements: WinZip & Adobe PDF Reader
Share this auto repair manual:
Related auto repair manuals: